Manage Spotify Playlists with Ease
Automate away the tedious process of building Spotify playlists by hand.
How It Works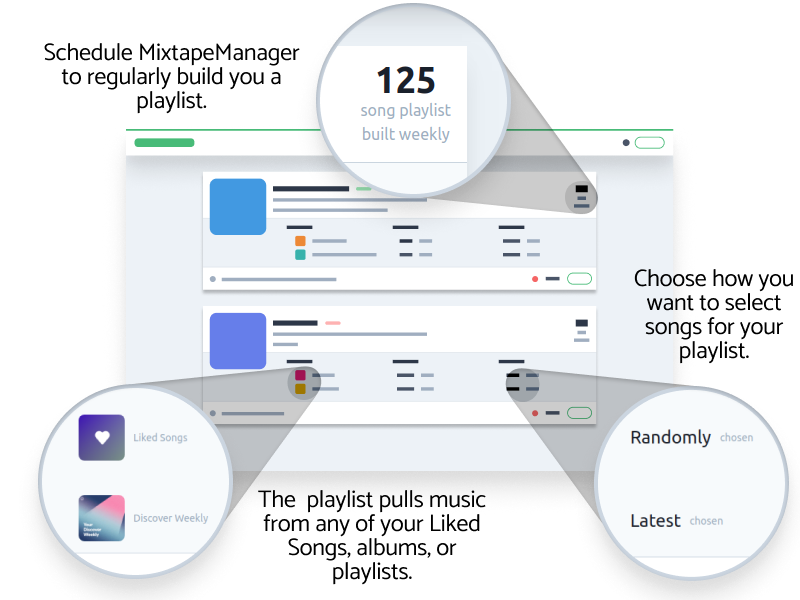 Free up Space on Your Phone
Too many songs downloaded on your device? Build a new playlist once a week that randomly picks 100 of your Liked Songs and download that instead.
Keep up with the Latest Music
Want to listen to the latest Rap? Build a new playlist daily that pulls the latest music from all the top Rap playlists.
Frequently Asked Questions
---
How is this different from making a playlist on Spotify?
---
Does this have access to my Spotify account?
---
How much does this cost?
---
Who made this?